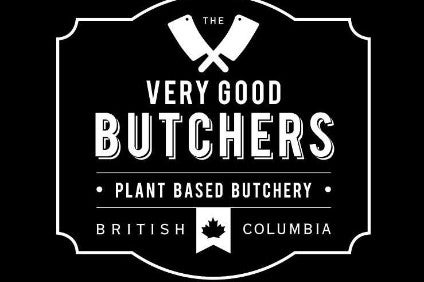 The Very Good Food Co., a meat-alternative start-up in Canada, has raised CAD8.5m (US$6.2m) weeks after going public to fund expansion into the US market and for possible acquisitions.
The capital-raising exercise was conducted via a so-called bought deal offering, whereby the business sold 5.7 million shares to Toronto-headquartered investment bank Canaccord Genuity Corp., which will sell on the shares to investors.
A spokesperson for The Very Good Food Co. told just-food the investment amount could change due to an over-allotment option, but the company's founders will still retain 34% of the business.
Founded in 2016 by CEO Mitchell Scott and James Davison, who is chief research and development officer, British Columbia-based The Very Good Food Co. manufactures plant-based products under its Very Good Butchers brand, sold in retail and foodservice channels in Canada.
The company has a listing in Whole Foods Market for its Very Good Burger, the Smokin' Burger, British and Smokin' Bangers, and a Taco Stuffer. Two new products are about to hit the market in Canada – Very Good Pepperoni and Very Good Dogs.
It raised CAD4m from its recent initial public share offering and is listed on the Canadian Securities Exchange. The Very Good Food Co. is also building a second facility in Vancouver, also in British Columbia.
The company said in a statement announcing the capital raise: "The company intends to use the proceeds from the offering to pursue an expansion to the United States, for continued investment in its product portfolio through research and development and potential accretive acquisitions within the plant-based sector, and for general corporate purposes."
The Very Good Food Co. is currently present across North America via its e-commerce channel but the spokesperson was unable to pinpoint the exact timing of when it will enter the US.
The bought-deal offering is expected to close around 12 August subject to approval from Canada's regulatory authorities and the Canadian Securities Exchange.