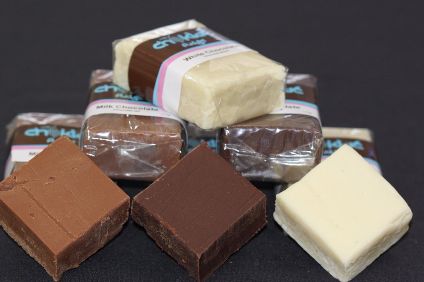 Canadian confectionery company Choklat has sold a 49% stake in its business to local cannabis products firm Namaste Technologies for CAD1.6m (US$1.1m).
The deal gives Namaste an entry point into the fledgling market for edible cannabis products.
Calgary-based Choklat is a chocolate manufacturer with existing sales through its online e-commerce site and through a network of distributors across Canada. It has recently entered into a supply relationship with retailers Safeway and Sobeys.
Toronto-based Namaste Technologies is a cannabis e-commerce and a marijuana-related tech company.
Meni Morim, interim CEO of Namaste Technologies, said: "Choklat is a great acquisition for us with a vast offering of exceptional products that can be easily infused with [cannabinoids] THC or CBD and sold as edibles.
"Their small-batch manufacturing model is a great fit for us within the new proposed regulations for recreational cannabis.
"This transaction provides the security of supply and manufacturing for our medicinal cannabis customers and provides capacity for the recreational market in the event proposed regulations are passed."
Brad Churchill, founder and CEO of Choklat, said: "Namaste recognises the value of e-commerce and direct to consumer sales. More importantly they are committed to helping us grow by providing guidance with respect to the cannabis space while allowing us the autonomy to create edibles under our own brand and white-label products."
He added: "Choklat will also aim to make products for Namaste and expand its target market to include the overall cannabis space."
With legislation allowing for the sale of cannabis edibles still seven months away, Choklat has already secured a CAD3.6m letter of intent to manufacture and supply a white labelled line of cannabis infused chocolate and sugar confections that conform to Health Canada's cannabis requirements.
just-food deep-dive: What is the outlook for the CBD consumables market in the US?