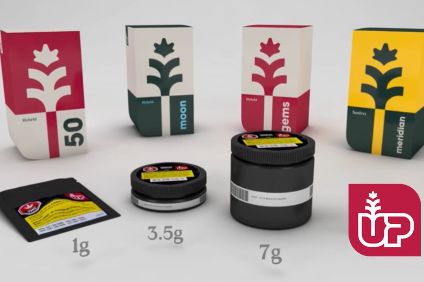 Newstrike Brands, a Canadian cannabis business, has entered into a joint venture with local food business Neal Brothers that will see the companies develop and market co-branded edible cannabis products.
The joint venture partners will conceive and develop products at Newstrike's Niagara operation, where an in-house research and development facility is being built. Product development and future product brand names will be based on consumer data and insights.
The move comes after Canada legalised recreational cannabis use in June.
Newstrike – which owns the brand Up Cannabis – and Neal Brothers will contribute proportional capital in the joint venture in exchange for a 60% and a 40% interest in it, respectively. Newstrike has also entered into an agreement to acquire a minority interest in Neal Brothers for an undisclosed sum.
Jay Wilgar, CEO of Newstrike, said: "We are bringing together two established brands and combining our respective strengths in a venture focused on the cannabis edibles sector.
"The Neal Brothers are innovators with a proven track record of creating a premium brand of products. Through their distribution business, they have also discovered and built several premium brands in the Canadian retail marketplace. We will apply our combined expertise to deliver leading-edge edible cannabis products that will both delight consumers and create shareholder value."
Peter Neal of Neal Brothers said: "Bringing together our combined brand and product development capabilities under one roof, coupled with our respective experience in the cannabis and food sectors, creates a powerful combination.
"Our goal is to continue to develop high-quality products based on consumer desires and we see tremendous opportunity to come up with innovative and exciting products."