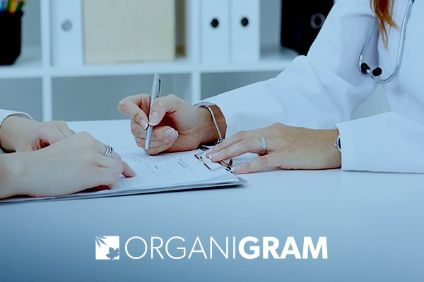 Organigram, a Canadian licensed producer of cannabis, is readying itself for a change in regulations by investing in equipment which will make chocolate cannabis products.
The legal sale and consumption of cannabis edibles is scheduled for October and Organigram is the latest company to position itself to compete in the new category.
It is investing CAD15m (US$11.1m) in a high-speed, high-capacity, fully-automated production line with ability to produce an estimated 4m kgs of chocolate cannabis edibles per year. Moncton, New Brunswick-based Organigram expects to take delivery of the line in the autumn.
The investment will contribute to a chocolate moulding line and an integrated packaging line that includes robotics, high-speed labelling and automated shipping carton packing.
Greg Engel, chief executive officer of Organigram, said: "Over the last number of years, Organigram has become known for its best-in-class cannabis production facility and high-quality products. With this investment, we will soon also be known for our world-class chocolate production capability."
Organigram's foray into chocolate will be led by a product development and production team with more than 25 years of combined chocolate experience and expertise.
The company has also recruited a marketing, product development and research team led by Ginette Ahier, previously of Adorable Chocolate, and Mouna Gharsallah, previously of Tunisia-based Sotuchoc.
To date, Organigram has focused on producing indoor-grown cannabis for patients and adult recreational consumers in Canada.