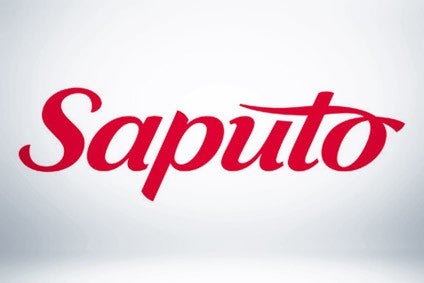 Canadian dairy business Saputo is merging its two US operating units into a single division to provide a more "agile platform aligned under a common strategy".
The cheese and the dairy foods divisions will become the Dairy Division (USA), Saputo said in its first-quarter results statement, which showed revenues fell 7.6% to CAD3.3bn (US$2.4bn) in the period ended 30 June.
"The merger of its two USA divisions is expected to reveal synergies in all facets of the business and operations," Saputo said, adding the merger will put the company "in a position to more efficiently serve its markets given consumer habits and customer expectations can evolve at a rapid pace".
Management teams have been combined, with Carl Colizza to head up the Dairy Division (USA) as president and also chief operating officer, and will hold those same positions for Saputo's group business in North America. He had previously been in charge of the dairy foods division on an interim basis since April.
Elsewhere in the results, adjusted EBITDA climbed 2.4% to CAD366.5m, while net earnings were up 16.9% at CAD141.9m.
Saputo said: "The shift in consumer demand due to the Covid-19 pandemic impacted all the company's sectors to varying degrees. Overall, sales volumes in the retail market segment increased, while foodservice and industrial market segments sales volumes decreased."
However, the pandemic has not deterred Saputo from continuing to pursue acquisitions and to develop plant-based products.
"The company intends to seize future acquisition opportunities, which it believes constitute the right fit, with the objective of further strengthening its existing business," it said. "Additionally, Saputo is committed to diversifying its product portfolio by pursuing plant-based opportunities, yet remains very bullish about dairy products, standing behind the belief that there are multiple opportunities for the company to continue to grow in the dairy space."