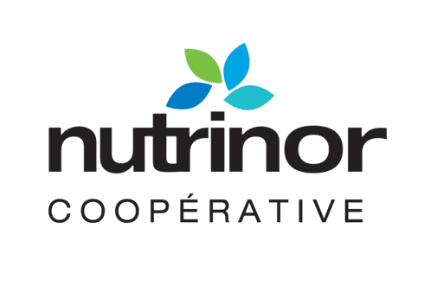 Canadian agri-food cooperative Nutrinor and its cheeses unit Fromagerie Perron are getting a government-funded cash injection to finance new equipment.
Nutrinor will receive as much as CAD293,000 (US$220,264) from the Dairy Processor Investment Fund (DPIF) to purchase and install automated high-temperature (UHT) equipment to "sterilise and render aseptic milk and creams, extending the shelf life of products and reducing production costs".
The company is located in Lac-Saint-Jean and its portfolio encompasses dairy products such as fluid milk, flavoured milk, and creams, along with agri-food products such as charcuterie and prepared foods.
Another of Nutrinor's businesses, Fromagerie Champêtre, got funding from DPIF earlier this month.
Fromagerie Perron will get up to CAD600,00 from the same fund and a "repayable contribution" of up to CAD564,000 from the Canada Economic Development for Quebec Regions. The cash will fund the purchase of new equipment, including a pasteuriser and a refrigeration unit, which should help the company boost production and improve efficiency.
The project is expected to create five more jobs.
DPIF is assigned to help the Canadian dairy sector increase productivity and competitiveness and assist them in preparing for "market changes resulting from the Canada –European Union Comprehensive Economic and Trade Agreement (CETA)".
Fromagerie Perron, based in St-Prime, Lac-Saint-Jean, was founded in 1885 and produces aged Cheddar and other cheeses made from 100% cow's milk.
Chief executive Marc Landry said: "The modernisation of our equipment is essential to our vision for the future. It will certainly allow us to improve our competitiveness with European cheeses, strengthen our position on the Canadian market and increase the manufacturing volume of our aged cheeses, while giving us the ability to create new value-added products."