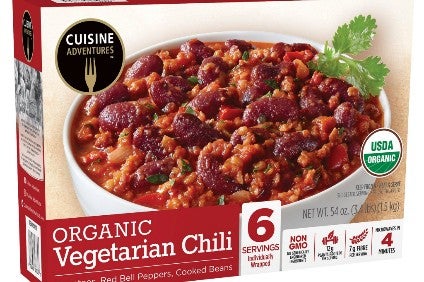 Claridge, the investment business of Stephen Bronfman, one of Canada's best-known businessmen, has announced it is pursuing new food and beverage targets.
The Montreal-based company said future investments will focus on "better-for-you" entrepreneurial food and beverage companies in both Canada and the US.
Claridge has been investing and growing mid-market food companies for nearly 20 years in Canada and the US Its multiple investments total nearly $300m.
Notable investments in the food industry include organic and speciality foods supplier SunOpta, Plats du Chef, a manufacturer of frozen snacks, soups, meals and appetisers, Glutino, the largest gluten-free food company in North America and La Terra Fina, a manufacturer of fresh, refrigerated dips and quiches.
Stephen Bronfman, executive chairman of Claridge, said: "I have had an interest and passion for food and beverages my entire life. Our success in the industry is the result of our entrepreneurial spirit, strong strategic and operational support, expertise, good governance, the extensive Claridge network and, of course, the energy of our partners, the founders, management and all employees working in partnership."
Pierre Boivin, president and CEO of Claridge, added: "We will proactively target growing food and beverage companies supported by compelling consumer demand fundamentals and identifiable trends with a focus on nutrition, health and wellness.
"As a family office with a long-term investment horizon and a flexible investment approach, we pride ourselves on our deep expertise in the food and beverage sector, our entrepreneurial mindset, our global relationships, and strong integrity."
Over three generations, the Bronfmans built Seagram into one of the largest beverage companies in the world.