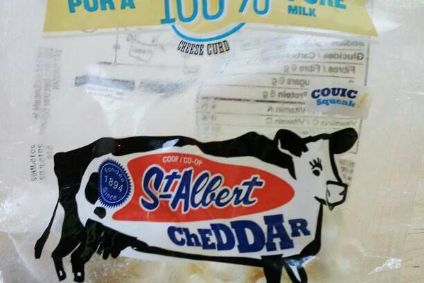 The Canadian government has invested up to CAD1.5m in the St-Albert Cheese Co-operative, it has announced.
The money, invested via the government's Dairy Processing Investment Fund, will be used to modernise equipment that will help the company improve its productivity and competitiveness.
Its investment is part of an upgrade to St-Albert Cheese's facilities, which will include equipment that will enhance plant operations and help optimise the value of its by-products.
It is intended that the equipment will enable the company to increase the volume of milk products it processes while reducing production costs.
Éric Lafontaine, general manager of the St-Albert Cheese Co-operative, said: "The subsidy provides essential support for our cooperative, helping us in our efforts and contributing to the considerable investments needed to enhance our performance and competitiveness so that we can prepare for the many challenges ahead and seize new opportunities in the context of open markets and the consolidation of the dairy industry.
"We will now be able to continue to produce and distribute our exceptionally high-quality and flavourful St-Albert cheeses made with 100% pure Canadian milk, maintain and create jobs for skilled and dedicated workers and continue to invest in our community as we have been doing for the past 125 years."
Marie-Claude Bibeau, Canada's minister of agriculture and agri-food, added: "This investment will allow them to increase production and respond to rising consumer demand for their excellent products, while contributing to maintaining the economic vitality of the region thanks to the creation of good jobs for the middle class."
To date, 32 dairy processors have been approved for funding valued at more than CAD34.7m under the Dairy Processing Investment Fund for a wide array of projects across cheese, milk drying, yogurt, cream and butter.