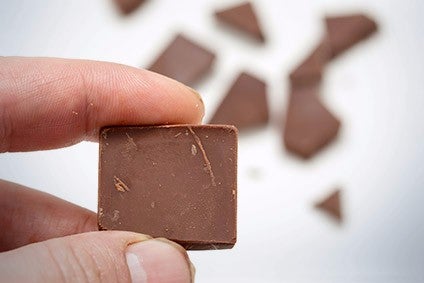 Confectioners operating in the US, including Nestle, Mars and Ferrero have announced a series of pledges in areas including pack sizes, calories and labelling.
Among the commitments, the candy giants have said half their "individually-wrapped products" will be available in sizes that contain 200 calories or less per pack by 2022. At present, more than 60% of those products contain less than 250 calories per pack.
The companies also said 90% of "the best-selling treats" will have calorie information printed on the front of the pack. There was no immediate information on what brands were included in these group of products.
Lindt & Sprungli and Ferrara Candy have also signed up to the pledges. Hershey, which last month announced their own commitments, was not a signatory.
John Downs, the president and CEO of the National Confectioners Association, the organisation which announced the pledges, said: "Chocolate and candy have always been a treat, and this is a big commitment by the participating companies to keep it that way. This is the first step on our journey to recruit other companies to join us as we work to help consumers manage their sugar intake and ensure that they feel empowered to make informed choices."
Downs said NGO the Partnership for a Healthier America would "help us track and verify this meaningful initiative".
A Hershey spokesperson said the Kisses maker's pledges "do differ a bit" from the commitments made yesterday (11 May) by its peers. "Our understanding is the NCA commitment will be measured against individually wrapped products up to a 90-gram weigh limit. Products over that weigh are not included in the commitment, though some King Size products exceed 90 grams. We decided to pursue our own commitment because we felt that including all standard- and king-size products in achieving our goal was a more consumer-friendly approach. We are also committing to transition to front of pack labeling for all of our products rather than 90%," the Hershey spokesperson said.