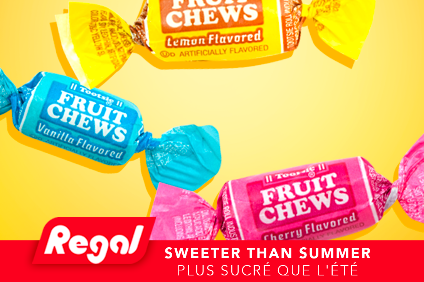 Regal Confections, a candy distributor and branded and private-label manufacturer in Canada, has sold a majority stake to local private-equity firm Clearspring Capital Partners.
Based in Montreal and founded in 1962, Regal Confections' makes peanut and nut-free chocolate products under the brand name Jean-Talon and own-label products for customers in Canada and the US. It also produces confectionery for retailers under the Sweet Expressions brand, and sells and distributes across all major channels in its domestic market.
"When Walter Neufeld founded Regal Confections in 1962, he knew that consumers instinctively respond to quality and consistency. In keeping with these principles, Clearspring Capital Partners is a perfect fit for us," Hani Basile, the president and CEO of Regal Confections, said in a statement.
Neufeld will remain with Regal, for which the size of the stake acquired by Clearspring Capital and the financial terms were not disclosed.
Milap Choksey, a principal at Clearspring Capital, which has offices in Toronto and Montreal, added: "We look forward to investing in people and in infrastructure to strengthen the portfolio of products and brands, and bolstering Regal's national leadership as an independent value-added distributor in the candy, chocolate and gourmet foods segments.
"We are impressed with the track record of growth at Regal, their enduring brand partner and customer relationships and the company's ability to build and to maintain brand presence in a highly competitive marketplace."