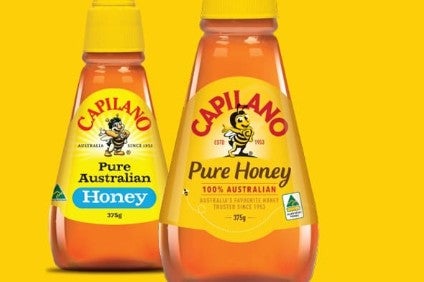 Australia's Capilano Honey will vote on a takeover proposal from a China-focused consortium next week after its second-biggest shareholder Bega Cheese agreed to sell its shares.
Capilano has been the target of a joint buyout by Wattle Hill RHC and Asia-Pacific private-equity specialist Roc Partners, namely Bravo Bidco, which increased its offer for the Sydney-listed firm last week to AUD21 a share from AUD20.06.
Bega Cheese, which increased its stake in Capilano to 15.6% in a series of recent moves, announced to the Australian Securities Exchange today (7 November) that it will vote in favour of a so-called scheme of arrangement.
"Bega Cheese intends to receive the cash consideration under the scheme" for AUD21 a share, the company said in a statement.
"Bega Cheese has assessed its current 15.6% shareholding in Capilano Honey, and in the absence of a superior proposal, Bega Cheese intends to vote in favour of the Capilano scheme of arrangement under which Bravo Bidco Pty will acquire 100% of the shares in Capilano Honey."
Capilano shareholders, who are deemed to be in favour of accepting the offer from HoldCo-owned Bravo Bidco, are due to vote on 15 November. Reuters reported today that the improved AUD21.00 offer would value the company at around AUD198.6m ($144.8m).