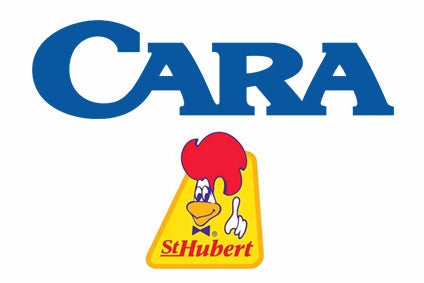 Cara Operations, the largest Canadian-owned restaurant group, struck a deal to purchase Quebec-based restaurant operator and food processor Groupe St-Hubert for C$537m (US$412.6m).
St-Hubert's business includes a network of 117 full-service and express restaurants, the majority of which are located in Quebec and operated by franchisees. The company also manufactures and distributes fresh, frozen and non-perishable food products under the St-Hubert brand name as well as for private label customers. Under its food processing business, St-Hubert operates two manufacturing plants in Boisbriand and Blainville and two distribution centres in Anjou and Boisbriand.
St-Hubert chairman and CEO Pierre Léger said that the deal would open up growth opportunities for the St-Hubert business, including expanding its food manufacturing capability nationwide. "It will enable us to carry out major expansions of our food manufacturing programmes and sales throughout Canada. Our customers will have access to the broad range of products offered by a national leader," he commented.
Cara chairman and CEO Bill Gregson said that the acquisition would enable Cara to "drive a national retail food program for Cara", based in Quebec and utilising St-Hubert's existing manufacturing facilities and supplier base.
Gregson elaborated: "The acquisition provides Cara with a restaurant chain that resonates with guests in Quebec as well as with a food retail solution for the Cara brands – these are two areas of Cara's existing business where we have tremendous opportunities."
St-Hubert generates approximately C$620m in sales per annum, including the food operations division, and approximately C$44.8m in EBITDA.