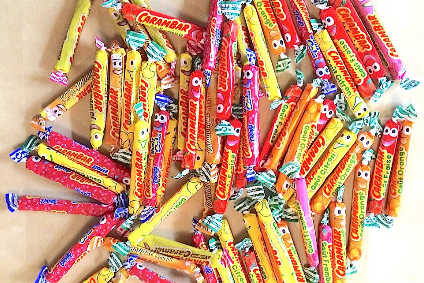 Confectionery firm Carambar & Co. has completed a EUR35m (US$39.9m) investment under a deal to centralise its operations in France.
Carambar was formed in 2016 when French investor Eurazeo bought up a clutch of brands from US-based snacks giant Mondelez International, including Poulain, Carambar, Krema, La Pie Qui Chante and Terry's. The deal also included licensing agreements for Pastilles Vichy, and Pralines Suchard and Malabar.
A spokesperson told just-food the company had been founded on the principle 100% of its production would be France-based.
The investment took in five production facilities across France, with a plant in Strasbourg getting EUR12m. That site, which lost certain brands retained by Mondelez, is taking on the production of Terry's chocolate orange previously made in Poland and the Czech Republic, and destined for export to the UK.
President and chief executive Thierry Gaillard told French media, in comments confirmed by just-food: "Mondelez became disinterested with chocolates and sweets linked to national markets. Our project is just the opposite, concentrating on brands which are very much identified as being part of a national heritage and where we are trying to develop an export business for them based on France's good image as a manufacturing country".

Carambar last booked an annual turnover of EUR250m and employs 1,000 people.