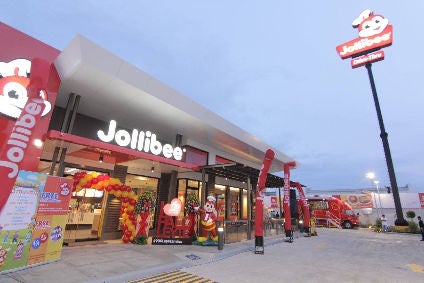 US-based agribusiness and food giant Cargill is forming a joint venture with the largest Asian foodservice company, Jollibee Foods Corporation (JFC), to build a poultry plant in the Philippines.
Cargill and JFC are to build and operate the processing plant in Santo Tomas, Batangas, which will supply the fast-food chain.
The US group will have a 70% stake in the Cargill Joy Poultry Meats Production (CJPMP) venture, with JFC owning 30%.
Cargill said it will oversee the setting up, management and operations of the facility.
Paul Fullbright, managing director of the venture, said Cargill was "making additional investments in the Philippines to participate in the robust growth of its consumer sector".
JFC chief executive officer Ernesto Tanmantiong said the new facility will provide the foodservice operator with dressed and marinated chicken.
"This partnership will meaningfully benefit our customers, our operations as well as the overall Philippine food industry," Tanmantiong said. "We will continue to maintain our strong relationship with key chicken suppliers in the country and look forward to sustained long term supply arrangements with them as our businesses grow together."
In February, JFC took full control of its Chinese manufacturing joint venture Happy Bee Foods Processing. Happy Bee operates a manufacturing facility in Anhui, China, that services the requirements of JFC's Yonghe King foodservice business, as well as other industrial customers.