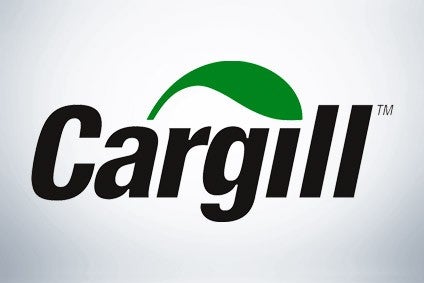 Cargill has called a halt to production at a meat-processing facility in Canada after dozens of staff tested positive for Covid-19.
The US agri-food giant said around 60 of its workers at the site in Guelph in Ontario had been diagnosed with Covid-19 amid a "community spread" of the virus. Approximately 1,000 staff are employed at the factory.
In a statement provided to just-food, Cargill said: "We are taking this step out of an abundance of caution as our local workforce deals with the community-wide impacts of Covid-19. As we work in partnership with the union, our employees will be paid the 36 hours per week as outlined in our collective agreement.
"Cargill is encouraging employees to be tested. We have also stressed the importance of social distancing for those across the community who have been impacted by the virus. We have encouraged any employees who are sick or have been exposed to anyone with Covid-19 in the last 14 days to stay home. While operational, Cargill offered up to 80 hours of additional paid leave related to Covid-19."
Like food manufacturers across the industry, and particularly in the meat sector, Cargill saw its production affected in the early months of the pandemic after positive cases were diagnosed among staff.
Cargill's statement continued: "We are working closely with local health officials to ensure appropriate prevention, testing, cleaning and quarantine protocols are followed within our facilities. Safety measures like temperature testing, enhanced cleaning and sanitizing, face coverings, screening between employee stations, prohibiting visitors, adopting social distancing practices where possible, offering staggered breaks and reducing carpooling have been in place for months and will remain in place when we resume full operations."