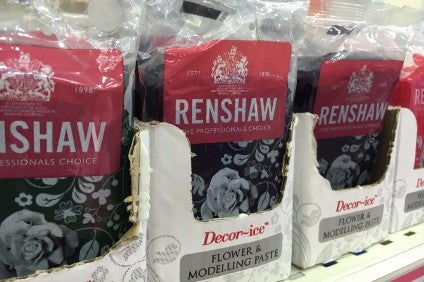 Cash-strapped Real Good Food has finalised an "amendment deed" with the UK bakery and ingredients group's shareholders to extend the final repayments on loans to the end of June 2020.
The announcement made to the London Stock Exchange late yesterday (28 June) followed negotiations with Real Good Food's three major shareholders – Napier Brown Ingredients, Omnicane International Investors, and certain funds managed by investment firm Downing. The repayments were due this month.
Real Good Food alerted markets in January that it needed more cash over the next 12 months to fund working capital and investments and that "further substantial additional funding" would be required to implement its business plans.
The owner of brands such as Renshaw and Haydens had a tumultuous summer last year, with two profit warnings, the departures of the company's executive chairman and finance director and the launch of an external review into its corporate governance after issues with consultancy payments made to directors. In September, it secured a cash injection from Lloyds Bank to shore up its working capital requirements after investor Downing indicated it would not be backing it further.
Then in May the company said it had agreed new financing arrangements with shareholders.
Under the new repayment extension, the interest rate on each of the loans will remain unchanged.
Real Good Food added in a statement: "In addition, the amendment deed provides that, subject to the provisions of an intercreditor agreement between Lloyds Banking Group and each of the major shareholders, an amount of cashflow reasonably determined by the company as surplus to working capital and prudent to be applied in partial prepayment of the funds owed to the major shareholders pursuant to the agreements, shall be applied as such pari passu to each individual agreement, as funds become available on the basis of a continual review of the position."
And further, the company's board considers that by "extending the final repayment date of the agreements it substantially alleviates the pressure on the company to source funding in order to repay the agreements the repayment dates of which fall due on 28 and 30 June 2018".
Independent directors of the firm – Hugh Cawley, Harveen Rai and Christopher Thomas – having consulted with financial advisor finnCap Ltd. "consider the terms of the amendment deed to be fair and reasonable insofar as the company's shareholders are concerned".