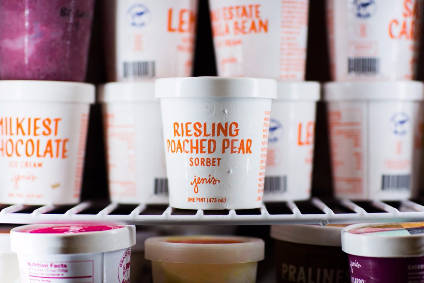 US private-equity firm Castanea Partners has made an investment in local ice cream maker Jeni's Splendid Ice Creams.
The company, founded in 2002, owns a chain of 23 scoop shops. Its ice cream products are also distributed in US grocery retailers including Whole Foods and The Fresh Market , as well online. The group focuses on creating premium ice creams using "whole ingredients".
Castanea has taken an undisclosed stake in the business alongside founders Jeni Britton Bauer, Charly Bauer, Tom Bauer and CEO John Lowe.
"There are a lot of private equity firms. We chose veterans who have proven to be great collaborators and great people," Lowe said. He added Jeni's and Castanea have been in discussions for more than two-and-a-half years. "They've proven they understand who we are as a company and bring a wide range of expertise from which we will benefit. We are very excited they are joining us on this journey."
"Jeni's created the artisan category in ice cream – and clearly leads it," added Steve Berg, managing partner at Castanea. "They have a great team, strong leadership, and amazing product. They've built their business as a community and are blazing a path for the next generation of better businesses and the good food movement. We think Jeni's is the next great American ice cream company and look forward to supporting their growth."
Financial terms were not disclosed.