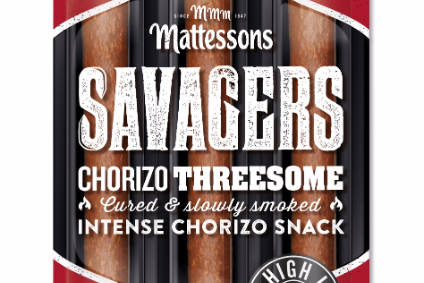 Kerry Group issued a cautious outlook for its full-year performance as it booked "solid" underlying first-half results but noted pressure on pricing and currency exchange in the period.
CEO Stan McCarthy said the company delivered a "solid financial performance" in a "challenging market landscape".
The company said revenue in the first six months edged up to EUR3.03bn (US$3.37bn), an increase of 0.3% over last year. Volumes at Kerry's consumer foods and ingredients businesses were both up, rising 2.3% and 3.5% respectively. Pricing was down 2.2% on a group-wide basis, with consumer foods pricing decreasing by 2.1%.
Kerry said its consumer foods business, which includes brands such as Mattessons and Dairygold, faced "highly competitive" conditions in the UK and Irish grocery sectors. "Discounters have continued to gain market share which has continued to broaden retailer focus on every-day-low-pricing strategies. Kerry Foods' repositioned portfolio has performed well against this background, gaining market share through growth in the e-tail, snacking and food-to-go sectors and through its' brand investment strategies," the company said.
During the period, Kerry expanded its Cheestrings cheese snack brand in Europe, with "highly successful" recent launches in Spain and Portugal.
Trading profit at Kerry's consumer foods unit was down 3.7% year-on-year, dropping to EUR58m. However, Kerry attributed the decline to disposals and adverse currency movement. Underlying trading margin at the business increased 30 basis points to 8.3% in the period.
On a group-wide basis, trading profit increased to EUR321.6m versus EUR299.5m but amortisation and a gain last year from a non-trading item meant that operating profit decreased, dropping to EUR295.2m in the period from EUR308.6m. Post-tax profit fell to EUR222.4m versus EUR237.8m.
McCarthy revealed Kerry now expects its full-year earnings to come in at the mid- to low-end of Kerry's prior guidance range. "While we are confident of delivering an underlying trading performance in the full year as previously guided; taking into account the increased currency headwinds of 5% at current exchange rates, growth in adjusted earnings per share in 2016 is expected to be towards the middle to lower end of the 6% to 10% range of 320 to 332 cent per share."