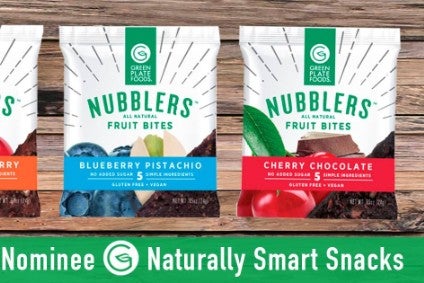 US food company Celebrate Brands is expanding its range of better-for-you products with the acquisition of healthy snacks business Green Plate Kitchen.
Green Plate Kitchen, based in Houston, Texas, was founded in 2010 by Lisa Pounds and manufactures clean label, gluten-free and nutrient-rich cookies and snacks.
Financial details and terms of the transaction were not disclosed in a statement announcing the tie-up.
As part of the deal, Pounds will become Celebrate Brands' chief executive and will oversee "the growth of all the company's healthy snacking brands".
She said: "I couldn't be more excited to team up with folks sharing a common vision and mission to deliver healthy and delicious snack food products. We should enjoy significant synergies across brands and are well positioned to become a leading national player in the healthy snacking sector."
The acquisition is the latest undertaken by Celebrate Brands in the past 18 months or so. In January, it bought gluten-free baking mix firm Domata, and in December snapped up Popcorn Passion and DK Organics, a healthy cookies producer.
Avani Snacks, which makes fruit and nut bars, was added to the portfolio in July 2017, following the purchase of Dixie Diner's Club in February and Beefjerky.com in July 2016.
"These acquisitions not only provide us with proven brand concepts to roll into our portfolio but, even more importantly, delivers us one of the pre-eminent leaders in the health food sector to assist us in growing our family of brands," said Mark Martin, managing partner of Celebrate Brands.
The statement went on to say with respect to the newly-installed CEO: "This powerhouse of healthy foods and products commands a leader that is not only familiar with the industry but has successful experience from within the industry.
"The addition of Lisa as CEO provides a strategic grasp on everything buzzing in [the] health food business today. Lisa's expertise and knowledge of how to efficaciously build a company focusing on healthy foods and snacks will help to catapult the brand into a leading role in the industry."