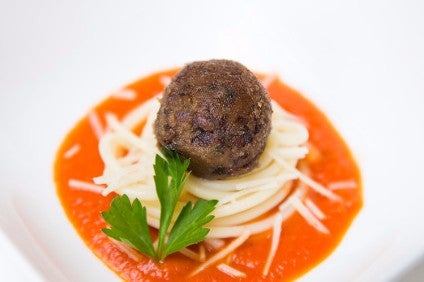 Five cell-based meat start-ups have formed a coalition to "ensure a clear path to market" for their products.
The new Alliance for Meat, Poultry & Seafood Innovation (AMPS Innovation) organisation has been established by Memphis Meats, Just, Fork & Goode, BlueNalu and Finless,
They are aiming to educate consumers, stakeholders, policymakers and regulators about meat and fish produced in labs and will work together to get their products to market.
The organisation's founders' products – which cultivate meat and fish directly from animal cells rather than raising and slaughtering animals – are not yet commercially available but as they get closer to graduating from prototypes to commercial products, they are keen that the public and policymakers "should have a clear understanding of this new form of meat production".
In a joint statement the companies behind AMPS Innovation said: "The Alliance for Meat, Poultry & Seafood Innovation was founded on a desire for members of our industry to come together and speak with a unified voice as we emerge as a viable, impactful partner in the overall food and agriculture sector.
"Over the past few years, each member company has made significant strides in the development of our products, and we are excited at the prospect that they will soon be options in the everyday diets of individuals. We are committed to an open and science-based dialogue with all stakeholders, including industry partners, policymakers, advocates, and consumers.
"As we look ahead to the imminent challenges of feeding a growing population, AMPS Innovation is dedicated to working together, in partnership with the broader agricultural community, to advance solutions to address these needs."