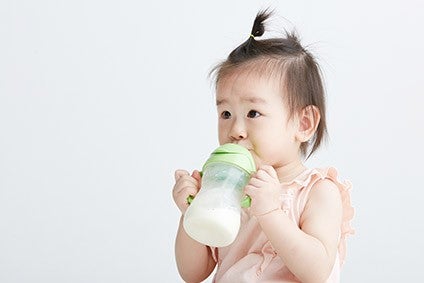 Biomilq, a fledgling US firm producing cell-cultured breastmilk, has attracted funding from backers including an investor consortium that features Bill Gates and Jeff Bezos.
The company, based in North Carolina, has raised US$3.5m, money it said would be used to "optimise" production, expand its team and work with families to paediatricians to bring its product to market.
Biomilq says it cultures mammary cells outside the body and, after producing human casein and lactose, believes it "can fully replicate the nutritional profile of breastmilk". The firm insists it is not trying to replace breastfeeding but argues exclusive breastfeeding is "unrealistic for some and impossible for many". It points to reasons including low milk production, medical reasons, incompatible workplaces, or the ongoing stigma around breastfeeding in public.
"While there is no replacement for breastmilk, we believe we can harness the power of science, technology, and nature to deliver comprehensive and sustainable infant nutrition," Michelle Egger, co-founder and CEO of Biomilq, said.
The funding round was led by Breakthrough Energy Ventures, a group of investors including Gates, Bezos and Alibaba chairman Jack Ma, that sets out to "support the innovations that will lead the world to net-zero emissions".
Carmichael Roberts, a member of Breakthrough Energy Ventures, said: "There are immense opportunities to reduce greenhouse gas emissions from livestock used in the production of foods like dairy, and Biomilq offers a superb dairy alternative for the production of infant nutrition. The company has created a first-of-its-kind product that not only offers a better solution for the environment but will also improve nutrition for infants around the globe."
Shazi Visram, the founder of Happy Family Brands, the US organic baby-food business acquired by Danone in 2013, also invested in Biomilq.