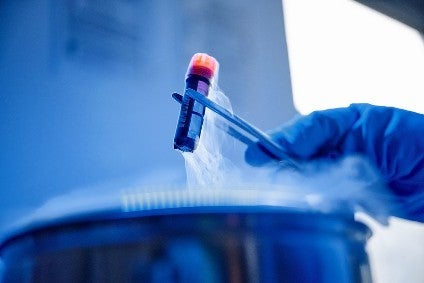 Bluu Biosciences, the Germany-based start up that claims to be Europe's first company specialising in cell-based fish, is looking to having its first prototype ready by the end of next year.
The fledgling firm, based in Berlin and Lübeck, was set up last year and has closed a round of seed funding.
CPT Capital, the investment arm of the family office of UK businessman Jeremy Coller, and Lever VC, an investor in start-ups offering alternatives to meat, dairy and seafood protein, were among the participants in the round, which raised EUR7m (US$8.2m).
"Bluu Biosciences plans to have their first prototype – unstructured products, fish balls or fish sticks – ready by the end of 2022 and plans the market launch for 2025, depending on how long the regulation process takes," the company told just-food. "For this purpose, Bluu Biosciences is currently starting the exchange with the regulatory authorities on a European and Asian level."
Earlier this year, US-based cell-seafood developer BlueNalu told just-food it had also started talks with regulators in Asia about the launch of its products in the region. BlueNalu, set up in 2018, has been in extensive talks with US regulators for months and is aiming to launch its products domestically by the end of the year.
Asia is a market being closely watched by companies developing alternative protein from cells. In December, Singapore gave the all-clear for meat created in a laboratory to be sold in the market. The state's regulator, the Singapore Food Agency (SFA), announced its approval for cultivated meat products made by US firm Eat Just.
Dr. Sebastian Rakers, one of Bluu Biosciences' co-founders, said: "Cultivated fish has the potential to feed a large portion of humanity. Our task is to rapidly operationalise the findings from biotechnological research to leverage this potential.
"Bluu Biosciences has set out to produce tasty and nutrient-optimised fish products from fish cells that are free of genetic engineering, antibiotics and environmental toxins. Above all, that means intensive research and development work to develop the optimal fish cell lines for subsequent production. Bluu is in the excellent position of using proprietary technologies and non-GMO immortalised cell lines to achieve that."
Lever VC co-founder Nick Cooney said the investor was "really impressed with the quality of Bluu's team from both a business and scientific perspective, including the unique length and breadth of their experience working with fish cell lines".
The US-based fund is also an investor in Hong Kong cell-seafood start-up Avant Meats and Cooney added: "We view seafood as one of the areas of greatest opportunity in the cultivated meat and alternative protein space, and we think the team, facilities, and network that Bluu has put together makes them well-positioned to become a category leader in Europe, North America, and elsewhere."