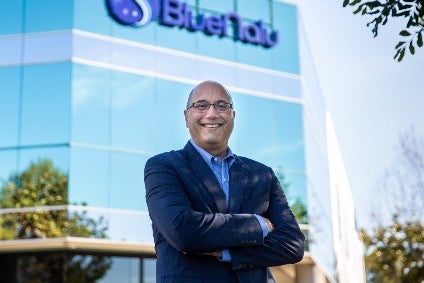 BlueNalu, the cell-based seafood firm, has expressed its interest in testing its products in Asia within the next two years once US regulators give the green light to its domestic commercial launch.
The fledgling Californian company, which this week announced more fundraising, is aiming to launch its first products in the US later this year but is already eyeing markets outside its home turf.
Earlier this week, BlueNalu, which was set up in 2018, said it had raised US$60m in debt financing, based on convertible notes, with Thailand-based seafood giant Thai Union Group among its backers.
BlueNalu, which has raised more than $24m across seed and Series A financing, said the fresh investment would be used to help the company complete its pilot production facility and secure regulatory approval to launch its first product on a test basis in US foodservice establishments. The company is aiming to get a mahi mahi product on US menus later this year.
The firm's previous funding rounds have also included Japan-based Sumitomo, the owner of global fresh-produce supplier Fyffes, and the South Korean tofu maker Pulmuone Co.
In December, Singapore gave the all-clear for meat created in a laboratory to be sold in the market. The state's regulator, the Singapore Food Agency (SFA), announced its approval for cultivated meat products made by US firm Eat Just.
Speaking to just-food, Lou Cooperhouse, the CEO and co-founder of BlueNalu, said his business was "very excited" by Singapore's decision. "We are obviously focusing on the United States initially, but we clearly will be targeting and have already started discussions – I'd rather not name names here – in various nations in Asia, on the regulatory side."
Cooperhouse described Asia as "the market of the greatest opportunity in the future", pointing to "per capita seafood consumption in Asia, the continually increasing GDP in Asia and the continual migration from red meat towards seafood, exacerbated by the issue that there's a global supply chain gap".
He said: "There's increasing familiarity and awareness of issues around seafood from a wholesomeness point of view, microplastics, mercury, environmental pollutants. In Asia, there's been some nuclear disaster issues that we know have happened historically. There's a lot more attention in Asia, particularly around the purity of seafood and the love for seafood. BlueNalu is positioned to really capitalise on that continual demand for seafood with a product that we think will be highly selected."
Asked when a test launch in Asia might happen, Cooperhouse added: "We haven't committed to any kind of test launch in Asia at this point. However, we are in very interested in exploring exporting product from America to Asia, as a rapid way to test the product name, so once we have FDA approval, we would be very welcome to doing a trial in Asia. It's a lot faster than trying to set up a facility in Asia [and] that's something we could do in a relatively short period of time, which would give all of us confidence in the market opportunities that would exist.
"We are very interested in talking to national regulatory agencies about introducing our product that was made in the United States. We think that might have some interesting cachet also. Yes, it's expensive to export it to Asia but it's certainly a way to get started, as early as, you know, the next 18 months. We could be in Asia in 18 months if we could possibly import it into the host country from the United States."