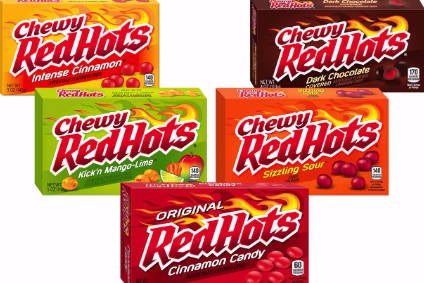 Conyers Park Acquisition, a listed affiliate of Centerview Capital headed by former Hershey CEO David West, is reportedly closing in on a deal to acquire US confectionery group Ferrara Candy Co.
According to the New York Post, Conyers is in talks that could see it pay around US$1.5bn for the US gummy bear maker.
Conyers Park is "one of the few suitors" alongside other unnamed private equity firms still in the running to acquire Ferrara as part of an auction process, the New York Post noted. Final bids are reportedly due next week.
Ferrara is the largest independent US manufacturer of sugar confectionery products that was formed through the combination of Farley's & Sathers and Ferrara Pan Candy Company in 2012. It is home to brands including Trolli, Lemonheads, Now & Later, Atomic Fireball and Brach's and is owned by private-equity firm L Catterton.
L Catterton did not return requests for comment on a potential sale of the business. The private-equity firm invests globally across six fund platforms. Its flagship buyout fund focuses on investments in middle market growth companies between $50m and $400m across North America and Europe. L Catterton also owns natural snack company Beanitos as and holds a number of foodservice investments in companies like Piada and Noodles & Co.
Conyers Park is Centerview's listed shell company that raised US$403m through an initial public offering of units priced at $10 each in July. The units are listed on the NASDAQ Capital Market. Alongside West, Conyers Park is lead by James Kilts and Brian Ratzan. At the time the fund was launched, it claimed to be a "blank check company formed for the purpose of entering into a merger, capital stock exchange, asset acquisition, stock purchase, reorganisation or similar business combination with one or more businesses".
The investment vehicle declined to comment on the report when contacted by just-food.
Your business, the industry and 2017 – just-food Confidence Survey still open. Take the survey now