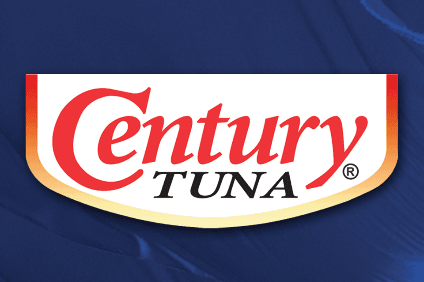 Century Pacific Food, the Philippines-based manufacturer, is building a new tuna plant as it forecasts rising demand for the food over the next five years.
The company is setting up the factory in General Santos City in the south of the country. Century Pacific expects the project to be completed by the end of next year.
Century Pacific said it is seeing "robust sales and rising demand" for tuna products locally and abroad, although the majority of the group's tuna sales are made in the Philippines.
The project is part of an estimated PHP1.5-1.8bn (US$28.1-33.7m) Century Pacific has earmarked for capital expenditure in 2018, based on its spending in 2017 and in the first quarter of this year. The bulk of the capex is to go on the new factory.
The plan for the new plant was confirmed in a stock-exchange filing after local media reports carried quotes from executive chairman Christopher Po after the company's AGM, in which he detailed the plans for the new factory and outlined the company's overall growth targets for the next decade.
Po reportedly said the new facility was part of Century Pacific's plans to grow by 10-15% in the next decade.
In the filing, Century Pacific said: "The growth targets of 10-15% are also only estimates based on a formula of growing approximately two times the Philippines' Gross Domestic Product rate."
In 2017, Century Pacific generated consolidated revenues of PHP34.5bn, up 22% year-on-year.
Profits fell 4% to PHP2.55bn amid higher raw-material prices.