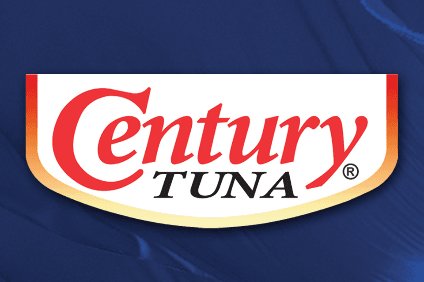 Century Pacific Food, the largest canned food company in the Philippines, saw its first-quarter net income grow 10%.
Profits for the corporation, whose brands include Century Tuna, Argentina Corned Beef and 555 Sardines, reached PHP701m (US$14.1m), driven by "continued growth" across all sectors, as well as controlling costs more effectively. Operating income grew faster at 11% year-on-year.
Total revenues at the company increased by 17% to PHP7.48bn, supported by the "strong performance" of its exports and an increase in branded sales. The recovery in the tuna export market, which started picking up during the second half of 2016, also helped Century Pacific Food boost its revenues.
"This quarter's top-line performance attests to the success of our strategy of diversifying the business between branded and original equipment manufacturer, domestic and international," CFO Oscar Pobre said. "This approach is serving us well, especially in the current environment of rising input costs and a weaker peso."
Last week, CPF acquired the Philippines licence to Conagra Brands' Hunt's, the country's number one pork and beans brand. The company said it had bought the Hunt's licence from Hunt-Universal Robina Corp., a 50-50 joint venture the US food group has with Philippines food and beverage group Universal Robina Corporation.
And at the end of 2016, Century Pacific Food also acquired the licence to the Kamayan trademark for North America, one of the top shrimp paste brands, a popular condiment in Philippine cooking, known locally as bagoong.