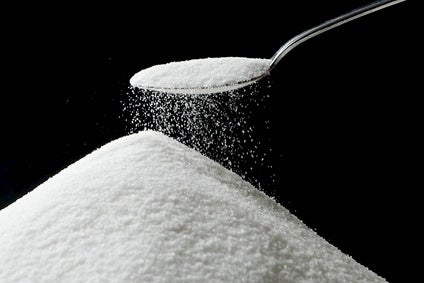 Manufacturers and retailers in the UK – including Kellogg, Sainsbury's and Aldi – have again come under fire over the high sugar content of some breakfast cereals, prompting calls for the Government-backed Responsibility Deal to be scrapped.
According to UK lobbyists Action on Sugar, the sugar content of many of the top 50 cereals in the UK have either increased or remained constant since 2012. "Cereal manufacturers have made little attempt in tackling the issue – shockingly, certain products even contain more sugars than they did in 2012," Action on Sugar claimed today (28 January).
The highest sugar cereals available in the UK include Aldi's Harvest Morn Choco Rice with 39g of sugar per 100g, an 18% increase since 2012; Kellogg's Frosties with 37g per 100g, the same as 2012; Sainsbury's Honey Nut Corn Flakes with 36.3g per 100g, an 8% increase since 2012; and Kellogg's Crunchy Nut with 35g per 100g, again the same since 2012.
Graham MacGregor, professor of Cardiovascular Medicine at Queen Mary University of London and chairman of Action on Sugar, said: "Children quickly become used to the taste of high-sugar cereals and find healthier ones less palatable, which has long-term implications on their health. Eating too much sugar leads to weight gain, raising the risk of type two diabetes, heart disease and some cancers.
"One of the greatest failures in tackling Britain's obesity epidemic is the governments' appeasement of the food industry; we cannot allow this to go on any longer. The so-called Responsibility Deal, which allows the food industry to regulate themselves (a likened to 'Dracula being put in control of the blood bank'), has clearly failed. It's time for it to be scrapped."
Kellogg was quick to downplay Action on Sugar's criticism. A spokesperson for Kellogg told just-food: "The fact is breakfast cereals only account for 6% of the total sugar consumed in the UK. We have a wide range of foods that are clearly labelled, so people can make the decisions that are right for themselves and their families, from lower sugar options like Corn Flakes which have less than 3g per bowl, to something like Crunchy Nut. We think people understand that."
An Aldi spokesperson also stressed that the retailer offers consumers a choice and the option to buy healthier products. "We continue to offer our customers healthier options through a number of initiatives such as our Super 6 fruit and veg promotion, which offers customers access to quality produce at affordable prices. We also recently launched our Be Light ready meals range, which is the only fully green rated ready meal available on the market."
However, the spokesperson conceded there is room to improve the health profile of some of its own label cereals. "Over the last three years, we have decreased the sugar content of a number of our cereals. We recognise that there is still more work to do on some individual products and we are actively working with our suppliers in order to reduce their sugar content."
Sainsbury's did not immediately respond to requests for comment.
The UK government recently launched a consumer awareness programme designed to encourage consumers to reduce their sugar consumption by making "simple switches" in their diet. However, regulators have consistently backed a voluntary approach to reformulation and sugar reduction in the food sector.