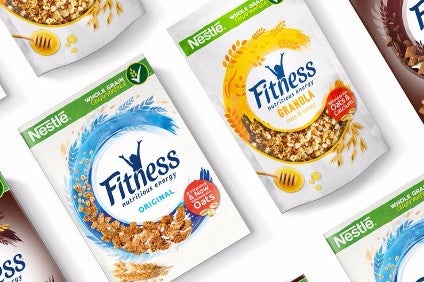 Health instead of body shape is the new focus for Cereal Partners Worldwide in the rebranding one of the venture's cereal brands, Fitness.
The new look created by Futurebrand will apply first to Fitness cereals, and then the rest of the Fitness stable including cereal bars and drinks.
The Fitness brand is the largest of Cereal Partners Worldwide's cereals sold under the Nestle label. Cereal Partners Worldwide is a venture between the world's largest food maker and General Mills.
"The brand went through a significant repositioning in order to strengthen consumer relevance and this new visual identity is an essential part of it," Philippe Nougaret, the global marketing manager of the venture, said. "It communicates the new energy positioning in an obvious manner while keeping and reinterpreting some of the strong visual assets that the brand has built throughout the years.
The redesign encapsulates the brand idea of tasty, nutritious energy and "marks a new era for the brand", according to Marshall Ward, FutureBrand's senior vice president.
Marie-Thérèse Cassidy, executive creative director of FutureBrand London, added: "To reflect the evolving consumer attitude towards health and wellness we shifted the focus from the female figure towards a more optimistic and joyful expression of energy and taste."
The new "brand identity" for Fitness is being launched in France, Italy, Germany and Austria, with the UK to follow "shortly", Cereal Partners Worldwide said.