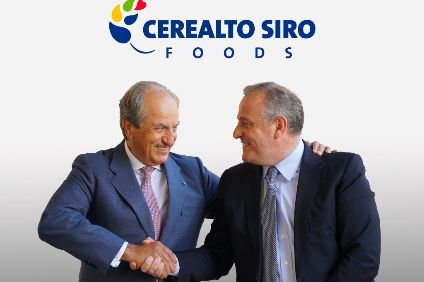 Spain-based food companies Cerealto and Grupo Siro are set to merge operations into a multinational group dedicated to manufacturing brands for third-party customers.
The combined company – Cerealto Siro Foods – will have an estimated turnover of EUR600m (US$679.1m) employing 5,000 people across 17 production facilities in Spain, Portugal, Italy, the UK and Mexico, as well as a local team in the US.
Cerealto Siro Foods will focus on making cookies, cereals and pasta products, supplied to retailers and business-to-business outlets. Cerealto had held the marketing licence for the Siro bakery brand since 2014.
However, the consolidation of the businesses will result in some disposals, namely the operations for pastries and bread, along with a host of manufacturing facilities: Briviesca (Burgos), El Espinar (Segovia), Navarrés (Valencia) and Medina del Campo (Valladolid) and the Pan in Antequera (Málaga) and Paterna (Valencia).
Cerealto acquired the Briviesca and Antequera plants from Grupo Siro in 2017.
A search for a buyer for these premises will take place with the intention of retaining workers at the plants.
"These business lines have experienced significant growth in recent years and have excellent prospects for development," according to a statement announcing the tie-up. "However, they require an approach and local resources that no longer fit into the strategy of the new group."
Spanish supermarket Mercadona, a key customer for the two businesses, has been informed and supports the new group strategy.
Cerealto Siro Foods will remain a supplier to Mercadona and also retain its current client base in Spain and internationally.
"The integration of both companies in Cerealto Siro Foods Group is a unique value proposition together to transform the future of food globally……with a range of innovative, nutritious and healthy products that meet the specific needs of different groups without sacrificing flavour," according to the statement.