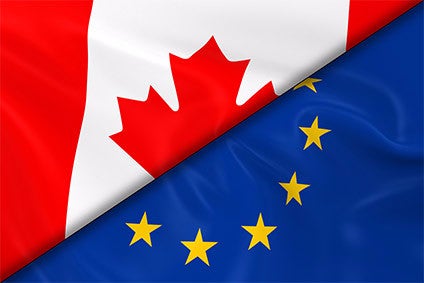 The deal governing the trade in organic products between the EU and Canada is to be widened.
Last week, the EU's Regulatory Committee on Organic Production voted to expand the scope of an agreement between the two markets that was first signed in 2011.
The Canada Organic Trade Association said the changes marked a "milestone" for the country's organic industry. It said under the original agreement ingredients from outside Canada could not be traded. Now, processed products with imported ingredients certified in accordance with Canada's organic rules will be cover under the agreement.
Dag Falck, president of the Canada Organic Trade Association, said the country's export opportunities with the EU "just took a strong step forward".
Falck added: "This is a long-awaited and exciting news for the Canadian organic industry. Europe is the second largest organic market in the world and the Canadian organic sector will now have full access."