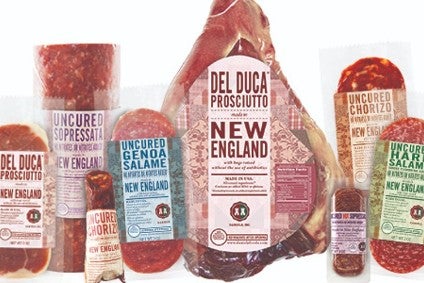 Daniele International, a family-owned Italian-style charcuterie business, has sold an undisclosed stake to private-equity firm Entrepreneurial Equity Partners.
Located in Mapleville, Rhode Island, Daniele International is owned by the Dukcevich family who will retain a "significant" holding in the company, according to a statement from Chicago-based Entrepreneurial Equity Partners (e2p), which is focused on investments in food and CPG entities. 
Vlado Dukcevich, Daniele's CEO, said: "We selected e2p as our partner for the company's next stage because of their blend of hands-on operational experience and demonstrated ability to create value in food companies for all stakeholders. I know our amazing team of dedicated employees is excited to pursue even more opportunities to thrive with this important partnership."
Founded in 1945, Daniele produces Italian charcuterie and deli meats including prosciutto and salami under its namesake brand and Del Duca line across three facilities. It also engages in private label.
Mark Burgett, a managing partner at e2p, added: "I have known the Dukcevich family and Daniele for many years, and we are incredibly excited to add Daniele to our e2p portfolio. Daniele has developed industry-leading brands and product offerings as a result of its dedication to authenticity, quality and strong product innovation."