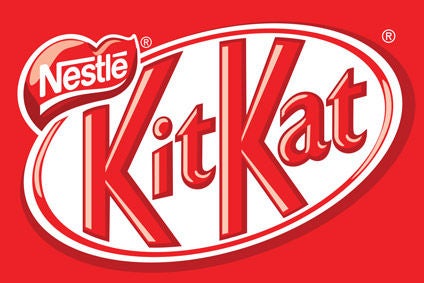 An eight-year price fixing probe in Canada has drawn to a close after charges against Nestle and a former executive of the firm were stayed.
The Public Prosecution Service of Canada entered a stay of proceedings against the company and former president Robert Leonidas earlier this week. Both parties were accused of conspiring to fix chocolate prices between 2002 and 2008. No reason was given for the prosecutor's decision.
A spokesperson for the KitKat maker said Nestle is "pleased" with the decision to stay the charges of alleged anti-competitive practices in the Canadian chocolate sector. "Nestle Canada had vigorously defended against these charges. We pride ourselves on operating under the highest ethical business standards and we are very pleased that this chapter is now behind us," the spokesperson said.
The probe centred on the pricing practices of Nestle and rivals Hershey and Mars as well as a network of confectionery distributors ITWAL. Charges against Mars and ITWAL were stayed in September of this year.
The charges stemmed from an investigation launched in July 2007, after the competition bureau was contacted by Cadbury Adams Canada Inc. The Bureau's investigation allegedly uncovered evidence that Nestle Canada, ITWAL Ltd, Hershey Canada and Mars Canada were allegedly involved in an agreement to fix the prices of chocolate confectionery products in Canada.
As part of the same investigation, Hershey pleaded guilty to a criminal charge of price fixing for chocolate confectionery products in Canada and was fined US$4m in June 2013. In return for its cooperation and reaching a settlement with Canada's Competition Bureau the US confectionery giant receive "lenient treatment".