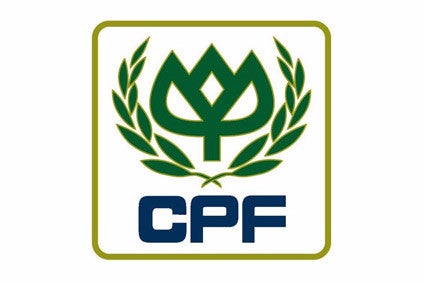 Thailand's Charoen Pokphand Foods has reorganised its business into two operating segments that will focus on food and agricultural products and appointed two co-CEOs to oversee these operations.
The food unit will he headed up by Sukhawat Dansermsuk, who will take responsibility for overseeing CHP's activities in this area as president and co-CEO. On the agricultural side, Sooksant Jiamjaiswanglerk will also serve as president and co-CEO.
Adirek Sripratak, the company's current president and CEO, will serve as chairman of CPF's executive committee. In this capacity, he will "supervise both new CEOs", a spokesperson for the company told just-food.
Prior to his appointment as co-CEO, Sukhawat was previously CFO of CPF's ready to eat foods business. Meanwhile, Sooksant was previously vice-chairman of CP Vietnam, a CPF subsidiary.
Detailing the plans, Adirek said that the organisational change was necessary for CPF to "expand its operation in each field of business" across the 16 markets in which it operates. The two businesses will "strive to sustainably expand CPF's operation" and will be managed in a "concerted manner for maximum efficiency", Adirek suggested.
In its results release yesterday (27 February), CPT said that it wants to grow its sales by 10% in 2017. The group booked sales growth of 10.2% to THB464.45bn (US$13.34bn) in 2016.
CPF's growth this year would "mainly" come from its overseas business, Adirek suggested. The company has made a number of recent investments to grow its international operations, including the acquisition of a 33% stake in Poland's SuperDrob, a deal to acquire the US's third-largest single-serve frozen entree maker Bellisio Parent and the purchase of a majority stake in Foodfellas in the UK.
The appointments will come into effect immediately.