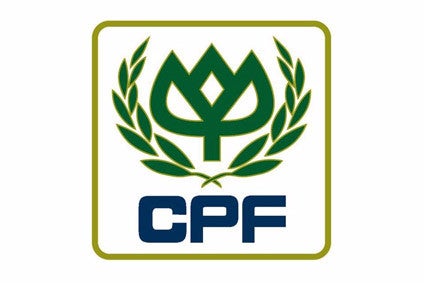 Charoen Pokphand Foods (CPF) has moved to acquire Canadian pork producer HyLife Investments for CAD498m (US$372.6m) following the Thailand-based consumer goods giant's previously-announced plan to boost overseas sales.
The transaction was conducted through CPF's indirect subsidiary CPF Canada Holdings and is expected to be completed within eight months once the share purchase agreement has been signed off, according to a filing with the Stock Exchange of Thailand, on which the Thai company is listed.
Under the agreement, the purchase price can be adjusted dependant on earnings from HyLife Investments and HyLife Group Holdings, in which the business owns 50.1%. Japanese conglomerate Itochu Corp. holds the remaining share in HyLife Group.
Headquartered in La Broquerie, Manitoba, HyLife is described as a vertically integrated farm-to-food pork company that has become Canada's top exporter of fresh chilled pork products to Japan. It is engaged in rearing hogs and feed manufacturing, moving up the value chain to processing, distribution and logistics. Two of the firm's three plants are located in Mexico, with the other in Canada.
Last November, Bangkok-based CPF said it planned to increase the proportion of sales it generates from its overseas business in the next five years in a bid to "tackle global economic uncertainties".
It expects total sales revenues to rise to THB600bn in the next five years, with international operations accounting for 75%. That proportion was 67% in the first nine months of the current financial year.
Since the November announcement, one of CPF's US businesses, Bellisio Foods, has snapped up Frozen Specialities from Swander Pace Capital. And just last month, CPF itself struck a co-packing deal with Boston, US-based restaurant group Legal Sea Foods.
Upon completion of the new deal, CPF Canada Holdings and HyLife Investments will be amalgamated to become the combined entity of CPF Canada Holdings Corp.
HyLife posted news of the deal on its website, and said CPF's investment will take the Canadian firm into the "fast-growing Asian, North American and international markets".
Chief executive Grant Lazaruk added: "This is a win-win for HyLife, CPF and Manitoba's agricultural industry. Together, our globally-established companies will significantly strengthen our market position. Through this agreement, we will build on the success of our growing pork business and brands to our customers globally, including our fresh chilled pork products to Japan."
Free Report
VC funding trends to watch out for in Consumer
Consumer industry investors across the world are betting big on the ESG trend to pick up in the future and are focusing on backing the start-ups and emerging companies working in the meat-alternative products category. 
The top two deals in this category were the $500 million investment raised by Impossible Foods and the $347 million investment deal for Future Meat Technologies.
GlobalData's
Venture Capital Investments – Consumer 2021 will help you d
ive into the capital raising landscape across regions and themes.
Use the report to identify emerging signals and trends across Consumer, formulating winning strategies for the road ahead.  
by GlobalData