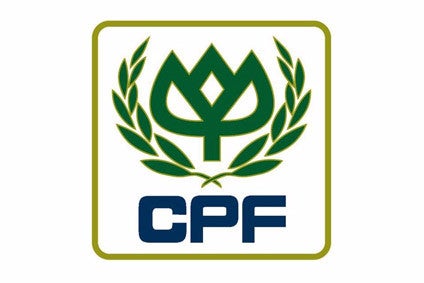 Thailand's Charoen Pokphand Foods is targeting another 10% rise in sales in 2017, driven by its overseas business.
The company saw its revenue grow 10.2% to THB464.45bn (US$13.34bn) in 2016 and is looking to match that growth this year.
CPF's growth this year would "mainly" come from its overseas business, Adirek Sripratak, the company's president and CEO, said.
Adirek said "rapidly-evolving situations, economic outlook and social behaviour" were CPF's "major business challenges".
The company booked a 33% increase in net profit to THB14.7bn for 2016. CPF pointed to the results from its terrestrial animal business in Thailand, which, the group said, "resumed its normalcy". The company also cited the "gradual recovery" of the shrimp industry in Thailand after it was affected by an outbreak of early mortality syndrome, as well as the group's new subsidiaries in Russia and Cambodia.
Last year saw CPF make a series of investments to expand overseas.
In December, struck a deal toacquire a 33% stake in Poland-based family-operated poultry export group SuperDrob for around THB1.87bn.
A month earlier, CPF announced the acquisition of Bellisio Parent, the US's third-largest single-serve frozen entree maker, from private-equity group Centre Partners for US$1.08bn.
In October, the group bought a majority stake in UK foodservice supplier Foodfellas for GBP12.3m (US$15.3m).
CPF also announced two deals in China made by CP Pokphand Co., the Hong Kong-listed animal feed and meat processing venture in which it owns a majority stake.