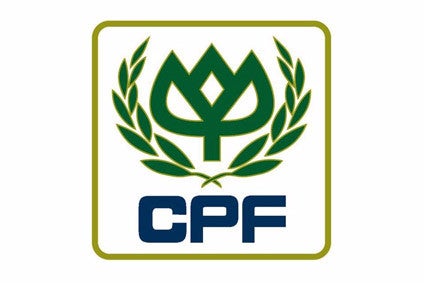 Thailand-based conglomerate Charoen Pokphand Foods plans to increase the proportion of sales it makes from its overseas business in the next five years in a bid to "tackle global economic uncertainties".
Listed on the Stock Exchange of Thailand (SET), the Bangkok-based firm reported a 7% increase in revenues in the first nine months of its current fiscal year to THB400bn (US$12.1bn), of which 67% was generated from overseas.
In a SET announcement this morning (26 November), CP Foods as it is known, said it expects total sales revenue to rise to THB600bn in the next five years, with international operations accounting for 75%.
CP Foods' year-to-date overseas sales were up 12%, the company said, adding its international plans represent a "significant change in strategic direction". Twenty years ago, the firm's foreign operations accounted for 30% of its business.
Sooksunt Jiumjaiswanglerg, the chief executive and co-president of the company's agro-industrial business, said "international diversification [will] help us to mitigate the risks from economic uncertainties, breaking trade barriers and greatly reduce [the] cost of operations in many ways.
"Having production bases in targeted markets will strengthen the company's competitiveness and facilitate businesses."
CP Foods is present in 17 countries: Thailand, China, Vietnam, Taiwan, India, the US, Turkey, Russia, Cambodia, the UK, the Philippines, Malaysia, Belgium, Sri Lanka, Brazil, Laos and Poland. Those businesses are spread across the industry sectors of foodservice, food processing, animal feed, and aquaculture.
Explaining the rationale behind the move, the CEO said: "Taking Poland's operation as an example, CP Foods already exported chickens to the EU market. However, the number of exported chicken is limited by the EU's tariff rate quotas. Having operations in Poland helps CP Foods to break that barrier. In addition, it would save on transportation costs and speed up its response to European customers, making CP Foods more competitive in the European poultry market."