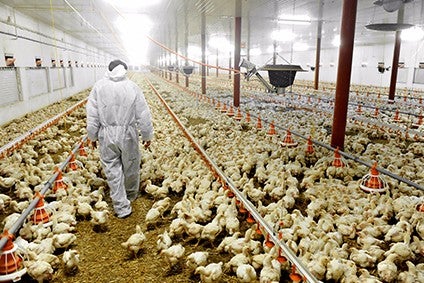 Thailand's Charoen Pokphand Foods has continued its recent run of acquisitions with a deal to buy control of Germany-based Paulsen Food.
Cpf is to buy 95% of the meat supplier from Peter Paulsen Import-Export through its European arm CPF Europe in a deal worth THB466m (US$13.7m).
Paulsen Food supplies meat to foodservice and industrial customers in the EU. It also owns 76 "licence companies" that have import licences to take in meat products exported to the bloc, CPF said.
"Becoming the shareholder of Paulsen Food will allow CPF Group to enhance its import quota licenses for poultry meats and other poultry products to the European Union of approximately 6,100 tonnes per annum," CPF said in a statement. "Furthermore, CPF Group will obtain network and channels for food services and food manufacturers in Germany and the European Union which have a high potentiality. Main products to be distributed are chicken and duck which are in line with CPF's businesses."
In March, CPF outlined plans to increase its poultry exports to the EU after being granted Germany's QS Standard.
The Thai giant has been looking to expand its presence in Europe and, in the last year, has either acquired outright or invested in two companies in the UK and one in Poland.