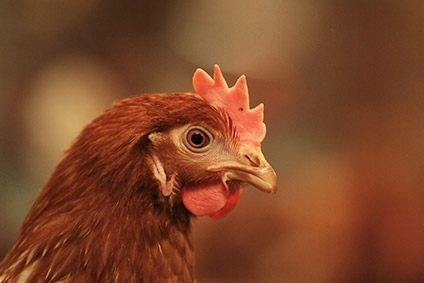 Thailand-based food giant Charoen Pokphand Foods has set out plans to become the majority shareholder in C.P. Pokphand and delist the Hong Kong-listed business.
Charoen Pokphand Foods (CP Foods) owns just short of 50% of C.P. Pokphand (CPP), which has operations across livestock, aquafeed and packaged foods.
Under the plans, announced to the Hong Kong Stock Exchange, CP Foods will buy more shares to take its stake in the business to 75%. Japanese conglomerate Itochu Corp. will continue to own the remaining 25%.
CP Foods is offering to pay HKD1.15 a share, which it says equates to a 27.78% premium to CPP's average closing share price in the 30 days up to and including 24 September. That was the day trading in CPP's shares was suspending pending news of CP Foods' plan. The offer price would mean CP Foods lays out HKD6.99bn (US$898.3m).
In the stock-exchange filing, CP Foods said it was "important" Itochu remains a shareholder in CPP. CP Foods believes the Japanese group "can continue to contribute and share its management resources, global business network and technology platform" with CPP to help it become more competitive and grow in the long term.
CPP's principal markets are China and Vietnam. The company's businesses in China include poultry farming and packaged food. Last year, CPP merged its feed and swine food business in China with CP Foods' own swine arm in the country. It now owns a minority stake in the business.
In Vietnam, CPP runs a feed operation, farms swine, poultry and shrimp, and sells packaged products including sausages and chicken meat.
Last month, the group issued a profit warning. It said its profits in the eight months to the end of August were, according to unaudited accounts, down 75% to US$112m. CPP pointed to a "deteriorated performance" of its food and poultry farm subsidiaries in China amid lower poultry prices.
The company said its now 35%-owned feed and swine farm business had been hit by lower swine prices. A fall in swine prices also weighed on CPP's profits in Vietnam, it said.
In 2020, CPP generated revenue of US$4.33bn, up from $3.5bn a year earlier. Profit for the year from continuing operations – excluding the feed and swine food assets merged with CP Foods – stood at $752.4m, compared to $324.3m in 2019.
By contrast, the larger CP Foods booked revenue of THB589.71bn (US$17.69bn) in 2020, an 11% increase on 2019. Net profit grew 41% to THB26.02bn.