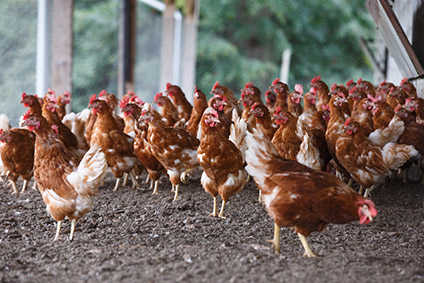 Charoen Pokphand Foods has announced the acquisition of 70% of Chinese poultry firm Fujian Sumpo, a deal made through the Thailand-based food group's Hong Kong-listed venture CP Pokphand Co.
Fujian Sumpo processes chicken meat products and manufactures animal feed. In 2015, the company generated revenues of CNY1.32bn (US$193.5m) but made a net loss of CNY30m, Charoen Pokphand Foods said.
CP Pokphand Co., in which Charoen Pokphand Foods owns a shareholding of 50.4%, has paid CNY323m for the majority stake in Fujian Sumpo.
"The acquisition will allow CP Pokphand Co. to expand its agri-food business in the People's Republic of China and further reinforce CPP's leading position in the agri-food industry in China," Charoen Pokphand Foods said. CP Pokphand Co.'s Chinese business is in the supply of animal feed. It has food processing assets, alongside animal feed interests, in Vietnam.
Alongside news of the investment in Fujian Sumpo, Charoen Pokphand Foods also announced the establishment of two subsidiaries. CP Pokphand Co. has set up C.P. Food (Hengshui) Co., a manufacturer of "value-added, processed food" in China's Hebei province.
Charoen Pokphand Foods will also, through an indirect subsidiary, hold 52% of Taiwan-based layer chicken business Rui Mu Foods.
The group has also taken a 30% stake in Thailand restaurant business Siam Rivea Co.