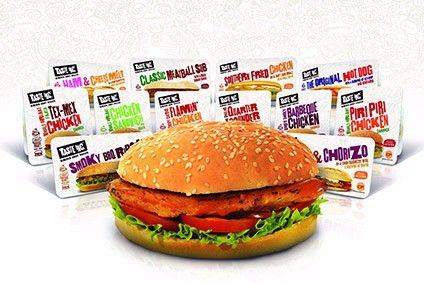 Thailand's Charoen Pokphand Foods aims to improve labour conditions across its poultry supply chain, bringing it in line with "internationally accepted" labour relations.
The company said as one of Thailand's "leading" producers of frozen and cooked broiler products, it has come to understand consumers and customers give "high priority" to "sustainable businesses".
CP Foods described "labour welfare has become a burning issue" and said it is taking action to abolish child and slave labour and human trafficking in order to improve the profile of the Thai poultry industry.
"International customers are not only considering quality, product integrity and prices. They are expecting assurance from producers that the products are environmentally friendly produced. Labours are well taken care of without abusive issues including child and illegal labour as well as human trafficking," executive vice president Prasit Boonduangprasert said.
Prasit revealed CP Foods is joining forces with the public sector and "concerned agencies" in ensuring stakeholders in broiler industry refrain from using illegal workers, child and slave labour.
In collaboration with Thailand's Department of Labour Protection and Welfare and Department of Livestock Development, CP Foods has adopted what is called the "Good Labour Practices for Poultry Farm and Hatchery in Thailand", the company noted. Under the GLP framework, the group has committed to no child labour, no forced labour, no workforce discrimination, no human trafficking, the establishment of labour relationship management, freedom of association, exchange options with employees, safe work environment, well-managed hygiene and waste, and appropriate welfare.
The company is also encouraging stakeholders to establish good labour practices at a farm level to "improve employment and working conditions in line with labour relation laws". CP Foods will organise seminars for 200 poultry proprietors to adopt GLP in their operations.