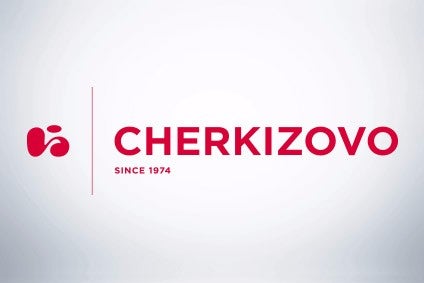 Russia-based meat processor Cherkizovo Group swung into the black during the first quarter of the year, following an increase in production and a recovery in market prices.
Cherkizovo, which is listed in London and Moscow, said today (17 May) net revenues were up by 13% year-on-year to RUB21bn (US$370m). Net profit for the period was RUB1.9bn, following a net loss of RUB0.4bn in the corresponding period in 2016.
Adjusted EBITDA was more than five times higher year-on-year at RUB3.7bn.
The company said profit came on the back of lower feed costs and higher sales, which helped lift the gross margin to nearly 27% in the first quarter of the year from 16.6% in the same period last year. 
Pork was the company's top performing sector, with year-on-year revenue growth of 22%, while the firm said poultry performed well in the premium market segment, "as the share of the Petelinka brand has continued to grow year-on-year".
Pork sales, which accounted for 17% of the group's total, came to RUB3.9bn in the first three months of the year, with volumes up by 12% as a result of launching two new sites, as pork consumption amongst Russian consumers continues to rise, the company said.
Despite volumes of poultry sales dropping by 2% in the first quarter, compared to the same period in 2016, this was compensated for by average price rises of 7% year-on-year, the company said.
Cherkizovo CEO Sergei Mikhailov said the group "enjoyed an excellent first quarter on the back of an increase in production, recovery in market prices, stabilisation in consumer demand and the local currency and ongoing improvement in operational efficiency and costs".
Last month, Cherkizovo snapped up local grain supplier NAPCO.