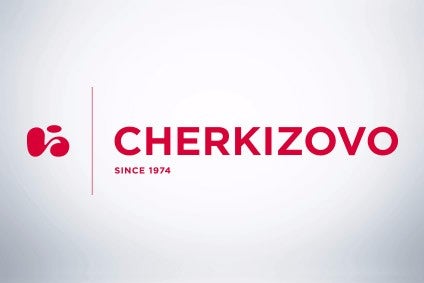 Russian meat processor Cherkizovo Group saw half-year profits surge led by higher sales and lower feed costs, with the company noting the part played by strength in the ruble.
The London and Moscow-listed firm said yesterday (23 August) feed products are largely denominated in foreign currencies, and so benefited from the ruble reaching its strongest level against global exchange rates in two years.
Net profit rose five-fold to RUB5.1bn (US$86.2m) in the first half of 2017 from a year earlier, and the profit margin increased to 11.8% compared to 2.4%. That came on the back of RUB43.3bn in revenues, which were 12% higher than the corresponding period, and were driven by the pork and meat processing segments.
Adjusted EBITDA almost tripled to RUB8bn in the first half, with RUB4.3bn coming in during the second quarter, when gross profit rose 28% to RUB7.2bn.
In response to the results, CEO Sergei Mikhailov said: "We continued to see a stronger financial performance during the second quarter, following an excellent set of results in the previous quarter, buoyed by a stronger ruble. The group's gross profit experienced a double-digit increase, while EBITDA growth was nearly three times that of the same period last year and exceeded expectations."
Most notable in the business segments was a 26% increase in first-half pork revenues to almost RUB9bn, outperforming growth in the bigger sectors of poultry and meat processing. They booked revenues of RUB23.7bn and RUB15.6bn, respectively, representing gains of 4% and 7%.
Gross profit in pork almost doubled to RUB4bn because of higher sales volumes and average live hog price growth, along with the lower cost of feed products and veterinary supplies due to the stronger ruble.
With respect to poultry, revenue growth was largely driven by a rise in average prices as brand name and "value-added" products took a higher share of sales. Gross profit grew two-fold to RUB5.7bn, which the company said was largely because of strength in the ruble compared to the year-earlier period, when the currency crashed to a record low against the dollar and euro.
Net debt increased to RUB43.2bn in the first half from RUB36.9bn, while total debt amounted to RUB45.4bn. Spending on property, plant and equipment rose 4% to RUB4.6bn as the company invested in the construction of new pork finisher complexes in the Lipetsk region, the development of sites in the Voronezh region and the building of two wean-to-finish sites in Penza.
Looking forward, Cherkizovo said a recovery in Russian consumer spending and a continuation of a strong ruble should support the group's profitability.
Cherkizovo swung into the black during the first quarter, following an increase in production and a recovery in market prices.
The company also snapped up local grain supplier NAPCO earlier this year.