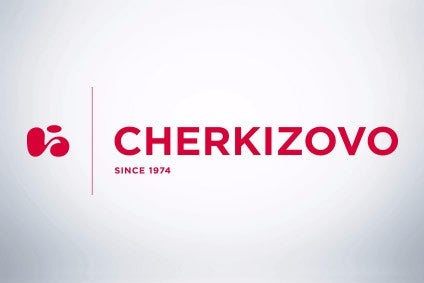 Cherkizovo, the Russia-based meat processor, has booked a 60% fall in nine-month profits amid higher costs in its poultry and pork businesses but CEO Sergei Mikhailov said the company's performance had improved in the third quarter.
The company posted net profit of RUB2.2bn (US$33.6m) for the nine months to the end of September, down from RUB5.4bn a year earlier. The group's operating profit stood at RUB3.58bn, compared to RUB6.43bn in the first nine months of 2015.
Cherkizovo's poultry arm, its largest by sales, saw profits fall amid the pressure on the Russian rouble this year. The division's costs for feed components, hatching eggs and veterinary supplies are denominated in foreign currency. The group reported similar issues in its pork division.
Net revenue increased 6% to RUB59.2bn thanks to growth from the company's poultry and meat processing divisions.
Cherkizovo reported flat revenues for the third quarter and booked declining profits, albeit at less steep rates than over the nine-month period. Mikhailov said Cherikzovo "continued to see stronger financial performance during the third quarter", pointing to a 38% jump in the EBITDA from the company's meat processing division.
Mikhailov added: "The uptick we have seen over the last two quarters has been partially driven by many improvements we have made in operational efficiency. The markets we operate in are also showing tentative signs of recovery, with the stabilisation of both pork and poultry prices carrying through to the third quarter.
"While the broader economic recovery in Russia remains fragile for now, Cherkizovo Group continues to follow its diversification strategy by focusing on the value-added products, improving operational efficiency and further expanding into international markets. We have recently received permission to export our poultry products to the EU, which is a significant step forward in building our future export portfolio. With the progress that we are making in expanding exports and our strong and growing market position in Russia, we are well-positioned to capture future growth opportunities both domestically and internationally and have redoubled our efforts to achieve operational and working capital efficiencies and continue to deliver improved profitability and cash flow results."
Cherkizovo announced last week it had been given the go-ahead to export poultry products to the EU. In August, Cherkizovo announced the launch of exports of halal poultry meat to Tanzania. The move came shortly after the company, which is listed in London and Moscow, announced the start of exports to Egypt.
In September, Cherkizovo confirmed an outbreak of African swine fever at a sow farm but insisted the detection of the virus would not affect this year's production volumes.
For the full year, Cherkizovo expects production and revenue growth across all segments, although it says margins will be lower than last year following a challenging first quarter.