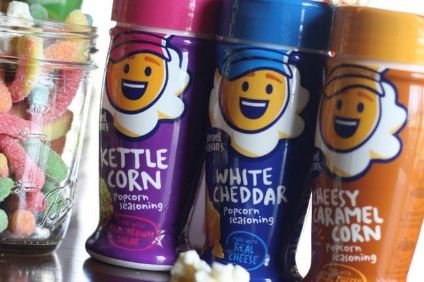 US manufacturer Chicago Custom Foods, the maker of Kernel Season's popcorn seasonings, has named a new chief executive.
Jason Roy moves from his role as Chicago Custom Foods' COO to the top job after a total of 15 years at the business, which also markets Tasty Shakes, add-ins for oatmeal.
The appointment of Roy comes ten months after private-equity firm Highlander Partners snapped up a majority stake in Chicago Custom Foods from another buy-out house, VMG Partners.
"For almost twenty years Chicago Custom Foods, through its Kernel Season's offerings, has been on a mission to save popcorn-lovers from the disappointment of consuming naked popcorn. We have been very successful, but still have more work to do on that front, and the company has tremendous opportunities to continue its growth trajectory. We are also going beyond popcorn seasonings with an exciting pipeline of new products that touch on other food categories," Roy said.
Jeff Partridge, managing director at Highlander Partners and chairman of Chicago Custom Foods, said the private-equity firm was "very pleased with the strong performance of the business this year".
He added: "We have opportunities to add new customers, increase consumer awareness and lead through innovation."