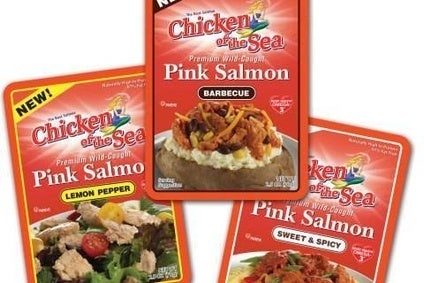 Chicken of the Sea, the US seafood group owned by Thai Union Frozen Products, has launched a line of flavoured salmon pouches as part of a drive to move from a supplier of "affordable protein" to a "culinary innovator".
The pouches will be available throughout the US and come in three flavours: lemon pepper, barbecue, sweet and spicy. The company is looking at rolling out further variants in the future, Chicken of the Sea said.
"As the recognised salmon sales leader, Chicken of the Sea enjoys unrivalled salmon expertise and product history – and it is this experience level that made creation of the industry's first pouched flavoured salmon line possible," explained Erin Mrozek, Chicken of the Sea director of brand marketing.