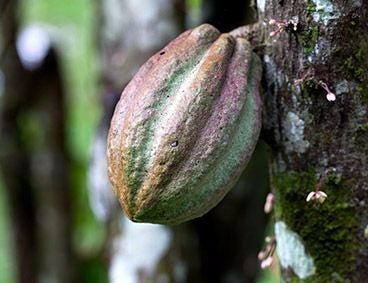 The US Supreme Court has reportedly dismissed a lawsuit accusing the US division of Swiss food giant Nestlé and ingredients supplier Cargill of child slavery at Ivory Coast cocoa farms.
The majority ruling was delivered yesterday (17 June) by Justice Clarence Thomas, Reuters reported. That reversed a lower-court ruling that permitted a lawsuit to be filed in 2005 against the two companies by six former cocoa farm workers from Mali, who claim they were illegally trafficked when still children to the Ivory Coast.
According to the news agency, the court ruled the claim could not be brought under the Alien Tort Statute, which allows non-US citizens to seek damages in American courts in certain instances, because the plaintiffs did not show any of the relevant conduct took place within the US.
"Nearly all the conduct that they say aided and abetted forced labour – providing training, fertiliser tools, and cash to overseas farms – occurred in Ivory Coast," Reuters reported Thomas as saying in his verdict.
A Nestlé spokesperson was reported as saying: "Nestlé never engaged in the egregious child labour alleged in this suit, and we remain unwavering in our dedication to combating child labour in the cocoa industry."
Meanwhile, Cargill responded to Just Food's request for comment with a statement, which read: "The Supreme Court's ruling today affirms Cargill's analysis of the law and confirms this suit has no basis to proceed."
It continued: "Cargill's work to keep child labour out of the cocoa supply chain is unwavering. We do not tolerate the use of child labour in our operations or supply chains and we are working every day to prevent it. We will continue to focus on the root causes, including poverty and lack of education access. Our mission is to drive long-lasting change in cocoa communities and to lift up the families that rely on cocoa for their income."
Paul Hoffman, the lawyer representing the six plaintiffs, told Reuters he intends to refile the lawsuit with more 'detailed allegations on conduct' that he said took place in the US.