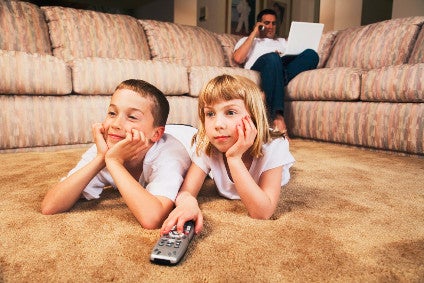 The UK government has been urged to crack down on the use of iconic children's characters as part of the marketing of confectionery and other food products in new efforts to combat child obesity.
The Children's Food Campaign (CFC) yesterday (12 June) used characters resembling the Kellogg's-owned Coco Pops cereal monkey and Haribo's bear to join others for a "victory parade" outside the London offices of the country's advertising regulator, the Committee of Advertising Practice (CAP).
According to the CFC, the parade was a chance for the characters "to say thank you for their continued employment promoting sugary food to children".
The CFC's move was designed to highlight the role of characters in promoting products to children, ahead of the publication of the UK's long-awaited Child Obesity Strategy.
Brand characters "are not part of the proposed tightening of rules on marketing less healthy food and drink to children" which are currently being consulted on by the CAP, the CFC said. "The current rules, as well as new ones now being proposed by the regulator, do not cover brand characters; nor do they cover packaging or some of the other key ways film and TV characters popular with children are used to promote sweets, cakes, sugary cereals and yogurts, and other high sugar products."
CFC coordinator Malcolm Clark said: "Film and character licensing has become a GBP250m (US$332m) vehicle for encouraging excessive sugar consumption in children, and that needs to stop, along with the use of child-friendly brand characters on less healthy products."
Clark said the CAP's consultation on non-broadcast marketing of food and drink to children "should have been the starting point for tightening the rules on brand and licensed characters". Instead, Clark said the CAP "appears to be putting the short-term interests of industry ahead of parents, children's health and ultimately taxpayers."
The CFC, which is a member of the Obesity Health Alliance – a coalition of over 30 organisations committed to share expertise and support the government in tackling the issue of overweight and obesity in the UK – has urged ministers to be "brave and bold" in introducing a range of measures to combat childhood obesity. These should include a ban on the advertising of junk food on television until after 9pm, the CFC said.
CAP chairman James Best said at the start of the consultation, which is open until 22 July, that in the case of food and soft drink advertising and its effect on children's diets "there is some evidence that advertising can influence children's short-term food preferences, but not enough to show material effects on longer-term behaviour and diet". Best said "Advertising is just one small factor in a very complex equation."