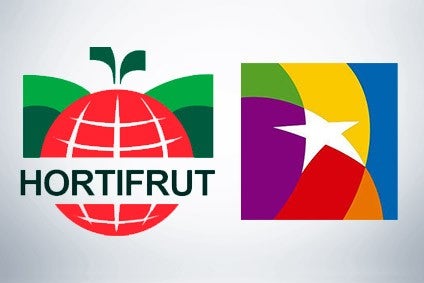 Hortifrut, the Chile-based berry producer, and local peer Alifrut, plan to combine their frozen export businesses into a new entity as a means to boost international growth.
Both companies have entered a due diligence process, which is expected to end in March, before seeking approval from the country's National Economic Prosecutors Office, according to a statement. Under the agreement, five production facilities would transfer over to the new business capable of producing 35 million kilos of fruit a year.
Alifrut is a subsidiary of Chile-based agri-food firm Duncan Fox and is regarded as the world's largest processor and exporter of frozen fruits and vegetables, while Hortifrut claims a similar accolade in conventional and organic blueberries.
The new entity plans to distribute to customers through Hortifrut's global trading platforms and will be in a better position to add value to its portfolio and develop new products.
Juan Ignacio Allende, Hortifrut's CEO, said: "Thanks to this association, Hortifrut consolidates and further strengthens its leadership as a global business platform by complementing its product offering of value-added in this integration with Alifrut. Our dream and our goal is to become the world's leading fruit producer with healthy, innovative and value-added food solutions."
Plans are in place to build a new production plant in Peru under the new company to contribute to export growth in its frozen products.
Alifrut's CEO Gonzalo Bachelet added: "For Alifrut, this is a strategic step that will allow us to improve the supply-chain value of our exports and to reinforce the international projection of the company. This partnership will allow us to directly access the main customers around the world and thus meet the specific needs of new and emerging markets, consumption trends, new packaging and formats."