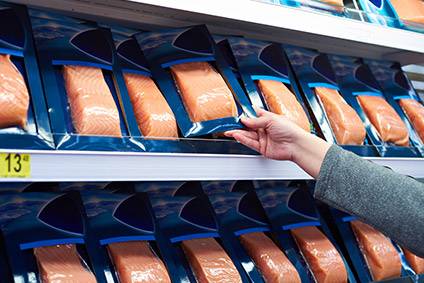 Salmon farmers in Chile are starting to kick-start exports to China again after suspending shipments amid a drop in demand linked to the coronavirus outbreak.
Exports of salmon to China, the fifth-largest market for Chile's salmon farmers, were suspended at the start of February. Demand had tailed off as Chinese consumers avoided leaving their homes as the virus spread, impacting supermarket and restaurant sales.
Consequently, salmon exporters turned to other overseas markets such as Brazil, the US and south-east Asia.
"Therefore, no considerable consequences on the economy or jobs have come from suspending sales to China," a spokesperson for SalmonChile, an organisation representing salmon farmers, told just-food.
SalmonChile confirmed exports are slowly being reactivated as orders from supermarkets and other retailers in China start to pick up. However, the foodservice sector is still cut off, although SalmonChile expects "demand to be normalised as well" soon.
China accounts for 5% of salmon exports from Chile.
The country's Exterior Relations Ministry met with business delegates from across the food industry, other export sectors and authorities for sanitary controls last week and a special task force was set up, overseen by its export branch ProChile, which is monitoring developments on coronavirus on a daily basis.