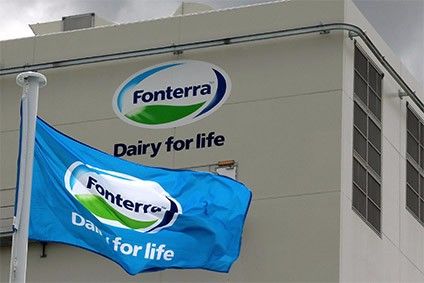 New Zealand dairy giant Fonterra is reportedly conducting an internal review after reports Chinese police had arrested 19 people in Shanghai on suspicion of selling around 300 tonnes of the company's expired milk powder.
The suspects were allegedly managing a company involved in repackaging expired Fonterra products into smaller packages for resale below market prices, according to the Shanghai Daily.
According to the paper, police claim one of the suspects sold the expired products to another company, which in turn allegedly resold almost 200 tonnes to distributors in Shanghai and in the Jiangsu, Henan and Qinghai provinces, who sold them on e-commerce platforms or in wholesale. The paper said authorities had seized 100 tonnes of these products and shut down the websites selling them.
A Fonterra spokesperson quoted by the Australian Associated Press said none of those arrested were Fonterra employees, contractors, or associated with the company.
The spokesperson said details emerging of the incident from media reports "were still unclear". However, the spokesperson said Fonterra was "confident our systems are robust but we are reviewing the case internally which is part of our normal process to ensure our systems are working as they should be".
As of the start of this month, new regulations on the production, registration and marketing of infant formula came into effect in China. The China Food and Drug Administration must approve the registration of any infant formula before it is sold in China, including imports. Moreover, only manufacturers that have a certain level of research and development capacity and comply with set "good manufacturing practices" for infant formula can apply for registration.